Principal's Welcome
Welcome to Corpus Christi Catholic School.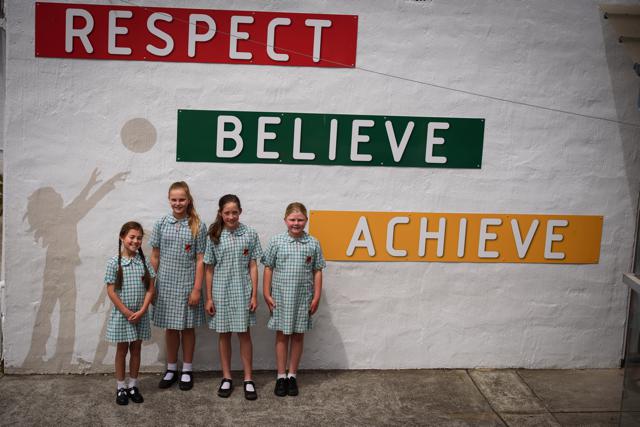 On behalf of our school community, I welcome you to Corpus Christi Catholic School, Bellerive.
Corpus Christi is a two-stream school with classes from Kindergarten to Grade 6. We are a welcoming and inclusive school community where we believe all students have the right to grow to their full potential in a safe, supportive and engaging environment. Our students are encouraged to grow in faith within the Catholic community underpinned by Gospel values and Presentation spirituality and traditions.
Our staff are enthusiastic, highly dedicated and committed to the spiritual, emotional, physical, intellectual and social needs of our students through life long learning. We help our students to feel secure and experience success so they learn to view themselves as valued members of a community.
At Corpus Christi we offer a diverse and dynamic curriculum that caters for all learning styles. We provide a range of development opportunities including student leadership, extension, learning support, swimming programs, camps, community projects and specialist subjects in PE, Music and STEM (Science, Technology, Engineering and Maths).
We develop our students to become active and responsible citizens through supporting community organisation and involvement in community events. We value and support partnerships with parents/carers in the daily education of their children, and believe that this should be founded on a spirit of mutual respect, cooperation, communication and involvement. It is a privilege to work with families in the education of their child/ren and opinions and enquiries are valued and welcomed at any time.
Please feel free to explore our website and contact the school for further information. I would welcome the opportunity to meet with you and to provide a tour of our facilities so you can experience our warm and engaging environment first hand.
Mr Clynton Scharvi
Principal