Principal's Welcome
Welcome to Corpus Christi Catholic School.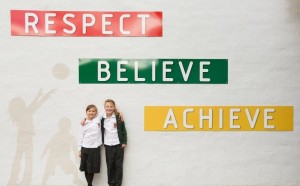 Corpus Christi Catholic School has a long tradition of providing an excellent all round Kindergarten to Grade Six co-education in a nurturing, caring and supportive environment. Our students are encouraged to grow in faith within the Catholic community underpinned by Gospel values and Presentation spirituality and traditions.
Our school expectations "respect  believe  achieve" are at the heart of our learning environment and support the growth of all students.
We endeavour to promote among our community a strong sense of belonging in an atmosphere that recognises the partnership that staff and parents play in the education of our students.
Together we work to live our school motto, to be aware of and use the gifts God has given us "SI SCIRES DONUM DEI".
Mrs Rachel Kelly & Mrs Susan McGann
Acting Co-Principals